What you need to know is only a click away!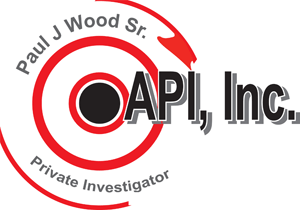 Authentic Professional Investigations
Serving MA, NH and all of New England!
Call now for a free and confidential consult.
Anytime between 7:00 A.M. and 7:00 P.M.
781-828-3200

API provides a full range of investigation services, from Missing Persons, Infidelity, Alimony, Background Checks, Child Support/Custody issues, Asset Searches, Civil Litigation, Criminal Defense, Witness Location and statements, we are staffed to do it all as quickly as you need it done.
API provides professional investigations to the General Public, Law Firms, Corporations and Insurance Companies. API's first objective is to treat you as if you are our only client during the course of your investigation.
If your investigation is a family matter, we are sensitive to the idea that the information we provide may have a profound effect on the path you decide to take.
I am Paul J. Wood, Sr., Chief Investigator of API. I have over 30 years of investigative experience, with many of those years spent in Law Enforcement. I promise, your investigation will be handled discreetly, professionally and timely.
Because we take your situation and our work seriously we have been very successful in the investigations we handle. Take a look at our recent news.
Why Choose Us?
Confidentiality Guaranteed
Authentic Professional Detectives
Fully Licensed & Insured
Call anytime - talk to Paul
Flat rates available
Call us now 781-828-3200!
Contact us anytime including weekends, we are always connected!